Trusted, Texas-Based Commercial Operations & Maintenance Support
Commercial O&M
Trusted Amongst Solar Companies in Austin
for Your Long Term Service Needs
Memberships
An Affordable Way to Keep Your Solar Running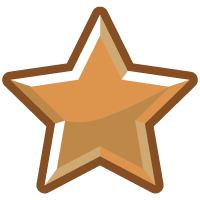 Bronze
1 cleaning and inspection per year
15% discount for all on call maintenance
Priority Scheduling
$19.99/month
Get Bronze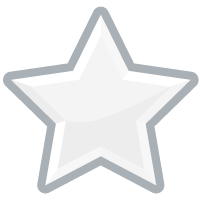 Silver
Save 25%
2 cleanings and inspections per year
15% discount for all on call maintenance
Priority Scheduling
$29.99/month
Get Silver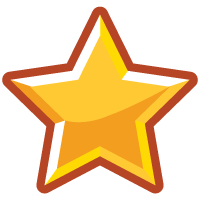 Gold
Save 35%
3 cleanings and inspections per year
15% discount for all on call maintenance
Priority Scheduling
$39.99/month
Get Gold
All Solar Panels and Solar Inverters
Doesn't matter who installed it.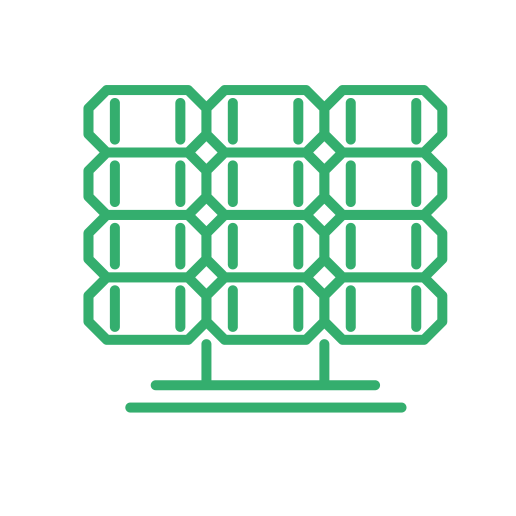 Solar Panel Cleaning
Solar System
inspection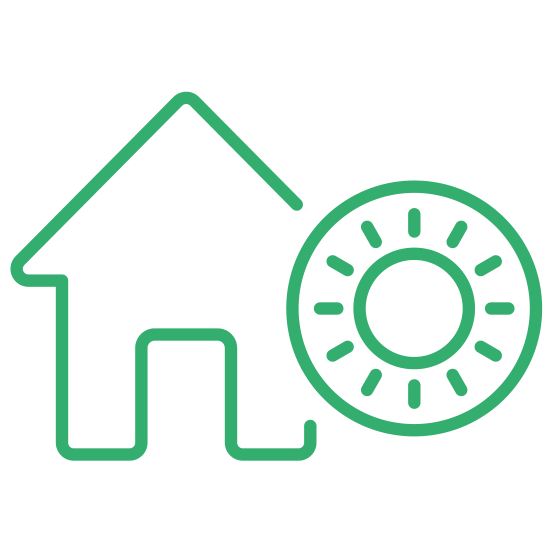 Solar Removal and
Reinstall for Re-Roof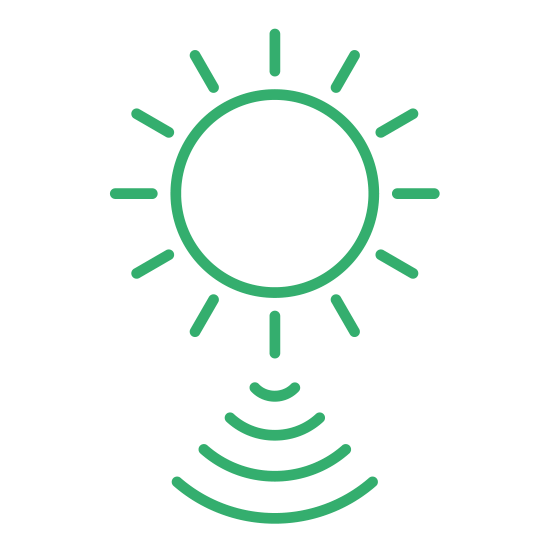 Solar Shading Issues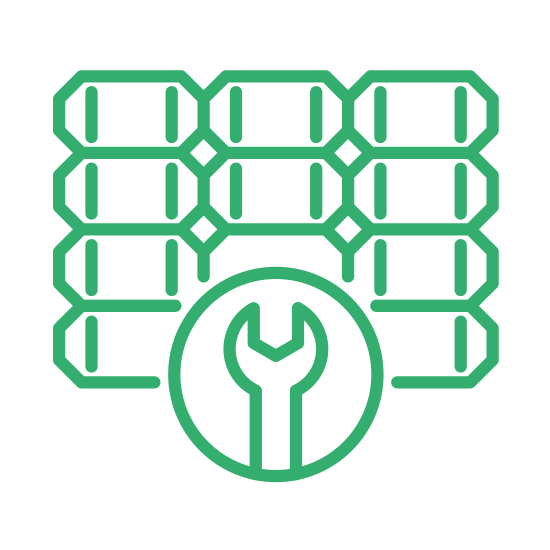 Solar Panel Repair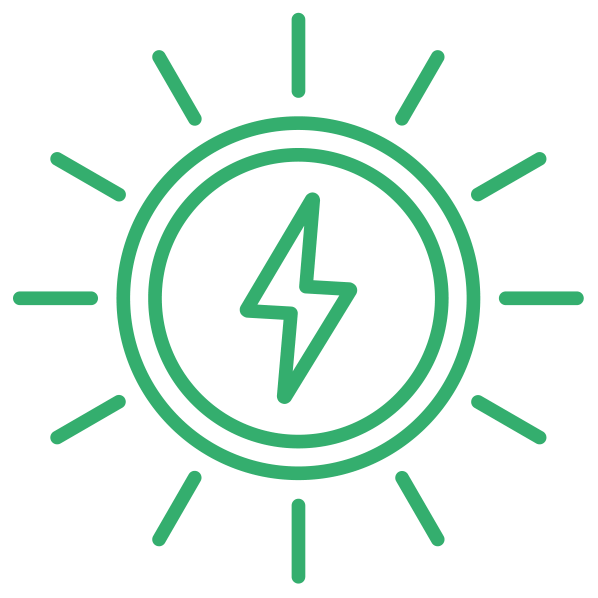 Solar Inverter
Diagnose & Repair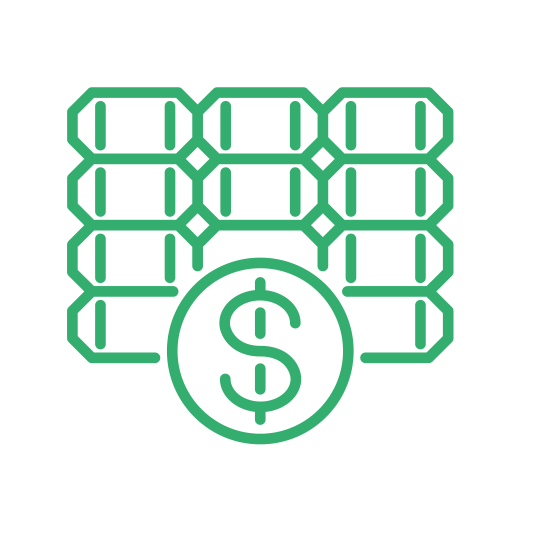 Solar Warranty
Assistance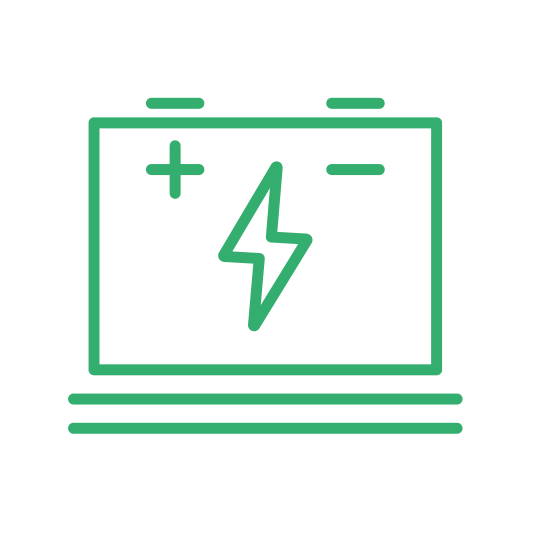 Solar Monitoring
Installation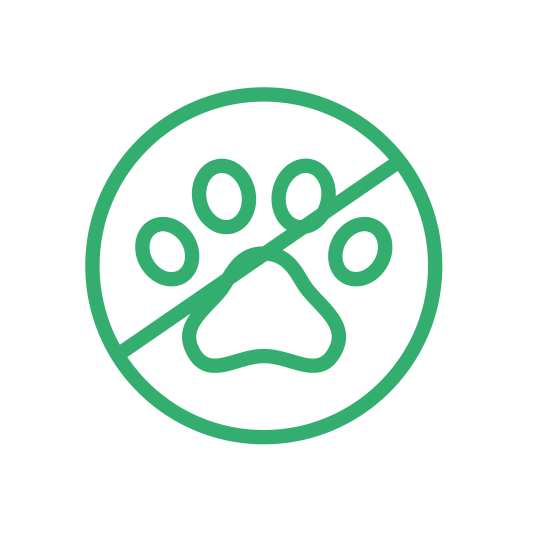 Solar System Critter
Guard Installation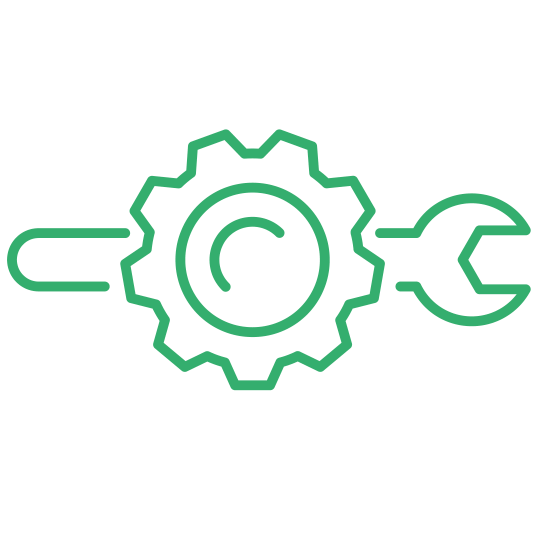 Solar Monitoring
Repair
Do Solar Panel Systems Require Maintenance?
As the solar industry matures, solar owners are discovering that regular cleaning and preventative maintenance can save them thousands of dollars over the lifetime of their system in production losses averted and major repairs avoided. If that's news to you, don't worry! You're not alone, and as an Austin solar company, Solar Service is here to help. Check out this video to see how we love serving solar owners by keeping their solar running through solar panel cleanings, solar panel repairs, and regular solar panel maintenance.
Trusted
We're so good at taking care of solar panel systems, the State of Texas – Texas Parks and Wildlife – chose us to be their official and exclusive solar cleaning and repair partner. Not to mention that our business clients trust us as well.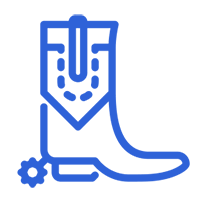 By Texans For Texans
We're from here and we're here for the long haul. We're truly locals, and that matters when your solar is down and you need someone to fix it as soon as possible. Live north of 1604? 5 minutes off Mopac? Right near the George Bush Tollway? Yea, we know where that is.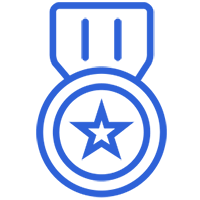 Veteran Owned
We know what it means to serve. Our founder was born 100 yards from the Alamo. After graduating from West Point, he became a veteran through his military service overseas – just like his dad, grandpa, and great grandpa did before him. Service is in our blood. You can trust us – we're the good guys.
It's Your Home, We're Just Here to Help
All Solar Service Team Members Are:
Friendly, Courteous, and Respectful
Professional
Full Time Employees
Background Checked
Licensed Electricians
Fully Insured
Uniformed
Driving Branded Solar Service Fleet Vehicles
No Sub Contractors and No Temporary Employees
Backed by a ten year workmanship warranty
On time, efficient, observes safety protocols. Agent is extremely helpful, informative, just a nice guy!
Jacquie Van Gundy
16:27 09 Oct 21
Great service! Friendly, knowledgeable and did a fantastic job cleaning my panels. I work in the solar industry so I had probably higher expectations than most, but they exceeded my expectations so I highly recommend.
Brad and the other guy were very professional, I'm sorry I don't remember the other guys name but they both kept a safe distance, which I appreciate very much. They actually we're able to service us earlier than expected which was AWSOME. Now we're running on all cylinders!!Definitely will refer to a friend.👍Thank you
Glenna Richey
21:36 27 Sep 21
Excellent service. Polite and efficient work.
Mary Marty
16:02 17 Sep 21
Justice was friendly, professional and he went the extra mile when he noticed my skylight was dirty and he cleaned that as well. GREAT SERVICE JUSTICE!
Jacqueline Ingham
15:41 07 Sep 21
Justise was extremely professional, knowledgeable and helpful. Great experience and highly recommend.
willmcm willmcm
20:40 27 Aug 21
One call had appointment set. Jesse arrived as scheduled. Diagnostic complete and service scheduled.
Daren Duncan
18:16 18 Aug 21
Justice was professional, knowledgeable, helpful, and answered all our questions. We will move forward on having work done by Solar Services. Thanks for coming out to look at our solar system.
Michael Rafferty
17:12 16 Aug 21
On time and knowledgeable
Brigitte Mendoza
22:39 12 Aug 21
The crew and the job both were wonderful. Mando was all that he was supposed be and so much more , friendly courteous and fun to be around. My wife really likes him. Thanks much and I say there should be a sixth star they certainly deserve it
Terrry Emmett
16:18 12 Aug 21
Great job— highly recommend!
Music*Is*Life
19:21 03 Aug 21
Sam has been very helpful getting us scheduled for a service visit and Justise's explanation of the problem and the repairs needed. It's been a great experience.
Johnny Rollerfeet
19:22 01 Jul 21
Justice and the company were very prompt and noticeably skilled with diagnostic knowledge and swiftly diagnosed the issue. Would love to have them back again if we ever have any solar issues
Dr. Ryan Ince MD
12:34 30 Jun 21
On time, polite and great attention to detail. Highly recommended.
Daniel Woodroffe
18:27 21 Jun 21
Good Professional and PROMPT service. I was served by a man named Justice. He was very helpful, curteous and really seemed to know what he was doing!
Thomas Luckenbach
17:39 14 May 21
Justise Price did a great job with the inspection - thorough and good communications. Samantha was great to work with for scheduling, etc. After bad experiences with the installers, great to work with a professional solar service company.
The staff were great and knowledgeable. Took care of my solar panel repairs and now I'm up and running. They were reasonable in price and will definitely recommend solar service to friends and family
james medina
22:42 02 Apr 21
I don't normally post reviews, so the service must be exceptional for me to make one, which it certainly was! A nasty hailstorm rolled through town and these guys came out the same day to take a look at my system and get everything cleaned. Fast, courteous, knowledgeable, and reasonably priced. I'll definitely continue using their services for inspections and panel cleaning in the future.
Ryan Luibrand
13:04 26 Mar 21
I'm so glad Austin finally has solar panel cleaning and service company. Most solar panel companies only want to sell and install the panels and seem disinterested in cleaning or service.My panels were installed around 10 years ago and had never been cleaned. The Solar Service crew came out and cleaned my panels and checked the inverters for proper operation. Sadly solar panels diminish in power over the years but one of my strings of panels has degraded more quickly. Dirt buildup on the panels acts like a blanket and the additional heat degrades the panels even faster.My panels, when dirty, made 53.1 kWh on March 7, 2021 a perfect generating day. When clean, they made 54.9 kWh on March 15, 2021 which was partly cloudy in the afternoon.If you've got solar panels you need to keep them clean. Not just for the output but for the longevity of your panels. Call Solar Service and they'll improve your solar output.
Solar Service is wonderful!! Sam at the office is delightful! Dylan cleaned my solar panels and did a fabulous job! I find their pricing very reasonable. Will definitely use them going forward!
Kathleen Klaus
22:08 12 Mar 21
Justice provided excellent service. Had me back online in less than 15 minutes. I recommend this amazing service to everyone who has solar issues.
Matthew Faxon
18:05 25 Feb 21
Excellent customer service. Great people to work with!
Bought a home with existing solar system that wasn't working properly. Original solar company was out of business and it was challenging to find a company to help. Found Solar Service, scheduled appointment same week, crew arrived on time and identified and repaired problem. I was able to ask numerous questions, and not only did I receive answers, I could understand and ask followup questions. I highly recommend Solar Service.
Kathy Mosteller
20:34 04 Feb 21
Top Notch Service. Trustworthy company. The detailed instructions and overview to help me get my system back up were very helpful. The technicians who came through were very knowledgeable and professional in helping me address my needs. Highly recommended company in the solar industry.
Richard Lara
21:19 28 Jan 21
Great service. Prompt, courteous and professional.
Mac McKinley
00:10 09 Jan 21
Solar Service was very professional and responsive. They were able to replace my faulty inverter (placed by a company that is now out of business) without a hitch. I have some maintenance that needs to be done on the system, and I will definitely use Solar Service for those needs, as well. The technician, Justice, was very prompt and thorough.
Ryan Allen
17:12 04 Dec 20
Had a broken panel. They came out, checked it, and found a replacement. I also had them clean my panels. Service was prompt and professional. Much appreciated.
Ken Nirenberg
22:36 19 Nov 20
Very happy with the service.
Exceptional service and exceptional service personnel. I rate 5 stars for Justice.
John Cantu
23:10 06 Nov 20
It was a pleasure working with Solar Service. They are very professional and provide excellent service. We utilized their service to remove and reinstall our solar system when we needed to have our roof replaced because of hail damage. The whole process went very smoothly. Excellent work. Highly recommend for Solar service needs.
Stephen Alford
00:00 05 Nov 20
Professional and friendly. Easy to communicate with, came on the day they planned. Happy to have the pigeons gone and our solar panels clean.
Erika Goldschen CPT, PTA
19:45 24 Oct 20
I have always had great success getting my panels cleaned by solar service. They are fast and always get the panels shining! Definitely would recommend.
Robert Krall
16:35 20 Oct 20
I inherited a house with solar panels. Justice did a great job explaining the system, what to look out for to ensure it is running properly and how to keep it running for max efficiency. I got my panels cleaned and inspected.
trisha stavinoha
11:47 20 Oct 20
On time, professional, hands free svc
John Maurer
17:16 19 Oct 20
The technician wore a mask and maintained an appropriate distance during our limited interaction.
Kathy Hutto
20:32 01 Sep 20
Proud chosen solar cleaning and repair partner of Texas Parks and Wildlife.
When it comes to taking care of solar panel systems for the long haul, Texas chose us to be their official and exclusive solar panel cleaning and repair partner. We have learned quite a bit from taking care of our state's solar systems from down on the coast at Mustang Island to the north Texas prairies of Wichita Falls. When you call us, you're getting the best practices of a decades worth of solar installations from throughout the state – that's valuable.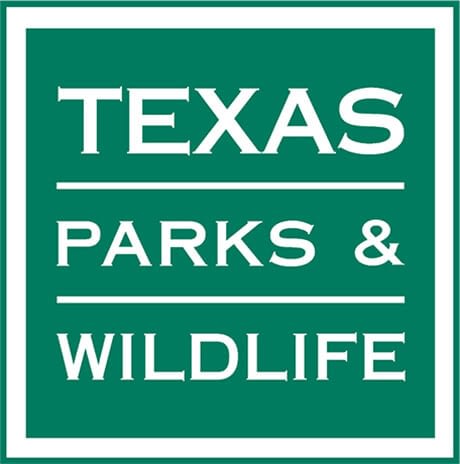 Should you clean your solar panels?
The short answer is – yes, absolutely! A longer answer is that dirty soiled panels are just another type of shaded solar panels, and shaded solar panels produce less power and experience long term component breakdown. Getting your solar panels cleaned the right way is one of the best things you can do to ensure their long term health and production.
Solar Remove &
Reinstall for Re-Roof
Hail Storm roll through recently and you need to de-install and re-install your solar system so you can get a new roof? We've got you covered during this critical moment in the lifetime of your solar panel system.
In a hurry for a home sale or another time pressing situation? We can have your solar off your roof within 5 business days.
Experiencing roof leak problems potentially from your solar panel system? We will walk with you through this difficult situation, and help you make the best decision for you.
Are you looking for high quality solar panel services from one of the most premier solar power companies in Austin? If so, you've come to the right place. Solar Service has built a strong reputation in Austin, Texas for its devotion to "keeping your solar running for the long haul".
As a veteran-owned business, we are a full-service Austin solar company that specializes in solar cleaning, installation, maintenance, and repair. No matter what your needs are, our experienced team will assist you in keeping your solar system running while you save more money on electrical costs.
Having served more than 1,000 solar owners across the state of Texas, we take pride in being a company that believes in integrity and maintaining the highest standards of quality and support.
The mission of Solar Service is to Keep Your Solar Running for the Long Haul. Sadly, so many solar owners find out their installers are out of business whenever they need someone to help them take care of their system post installation. That's where Solar Service fills the gap.
Need your solar panels cleaned? We offer the best in class cleaning methods. Critters building nests and chewing on your wires? We can get them out from under your system, make all necessary repairs, and install a critter guard fence so they won't come back. Hail storm roll through recently?
Whether you need to remove and reinstall your solar panels for a re-roof, or need help working with your manufacturer to get your solar system back online, Solar Service can help. Having solar panel micro=inverter problems? We will help you manage this difficult situation and come up with a plan that makes the most sense for you. Think your solar system is under-producing? We will conduct a full solar system analysis and share the results with you in full.
Most people would invite installing a solar system but they don't know where to look for the best solar panel installation in Austin, TX. Fortunately, installing a solar system can save you thousands of dollars in energy costs per year, and you don't have to lift a finger when you choose to work with us.
When you work with us, we can help you install your solar system in the ideal location. If you need help monitoring your system's efficiency or if you need any future repairs, just call us. We've got you covered.
Do you want to install a solar system to your home? Are you experiencing some solar system issues that require professional assistance? If so, you can rest easy knowing that we're just one call away. All you have to do is give us a call today at (877) 230-4606 to speak to a member of our team about your inquiry.