KEEPING YOUR SOLAR RUNNING
A Solar Cleaning and Repair Company
Should you clean your solar panels?
The short answer is – yes, absolutely! A longer answer is that dirty soiled panels are just another type of shaded solar panels, and shaded solar panels produce less power and experience long term component breakdown. Getting your solar panels cleaned the right way is one of the best things you can do to ensure their long term health and production.
Proud chosen solar cleaning and repair partner of Texas Parks and Wildlife.
When it comes to taking care of solar panel systems for the long haul, Texas chose us to be their official and exclusive solar panel cleaning and repair partner. We have learned quite a bit from taking care of our state's solar systems from down on the coast at Mustang Island to the north Texas prairies of Wichita Falls. When you call us, you're getting the best practices of a decades worth of solar installations from throughout the state – that's valuable.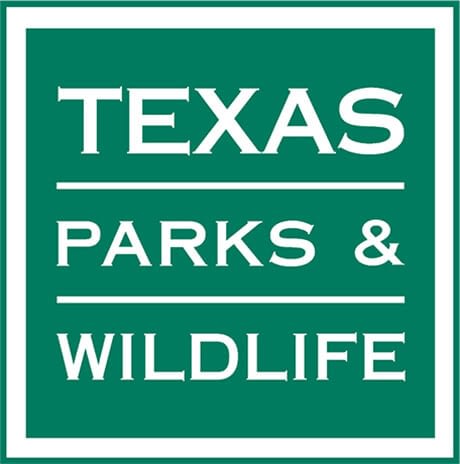 Solar Remove &
Reinstall for Re-Roof
Hail Storm roll through recently and you need to de-install and re-install your solar system so you can get a new roof? We've got you covered during this critical moment in the lifetime of your solar panel system.
In a hurry for a home sale or another time pressing situation? We can have your solar off your roof within 5 business days.
Experiencing roof leak problems potentially from your solar panel system? We will walk with you through this difficult situation, and help you make the best decision for you.
All Solar Panels and Solar Inverters
Doesn't matter who installed it.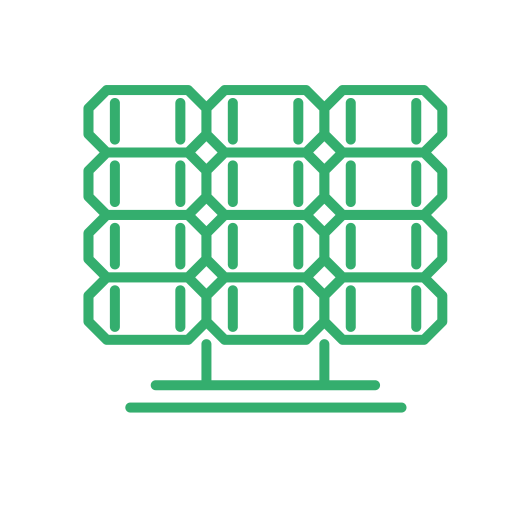 Solar Panel Cleaning
Solar System
inspection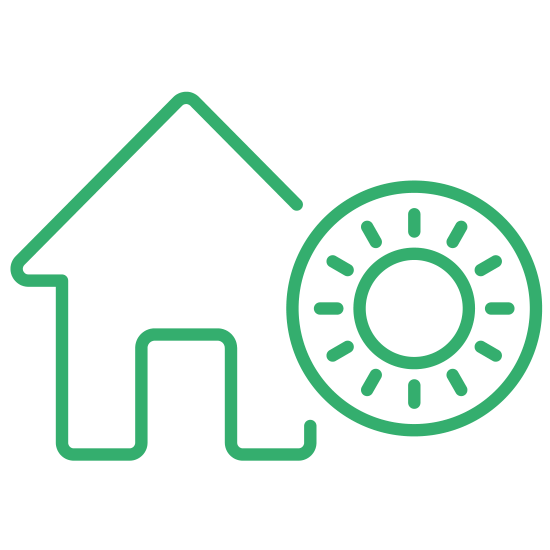 Solar Removal and
Reinstall for Re-Roof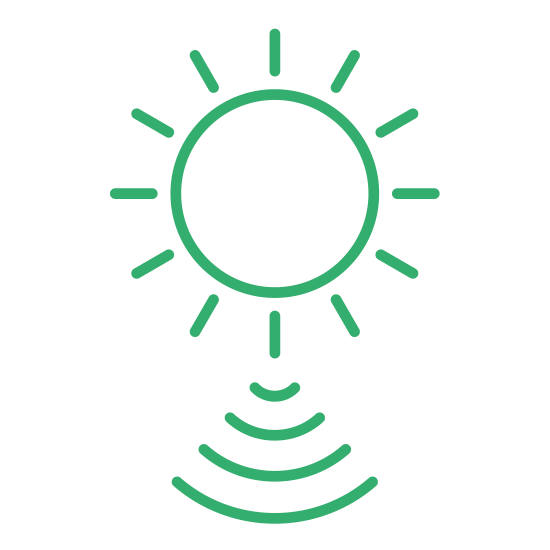 Solar Shading Issues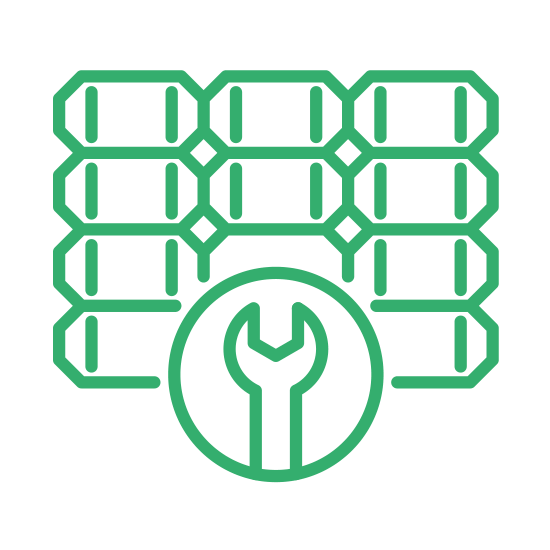 Solar Panel Repair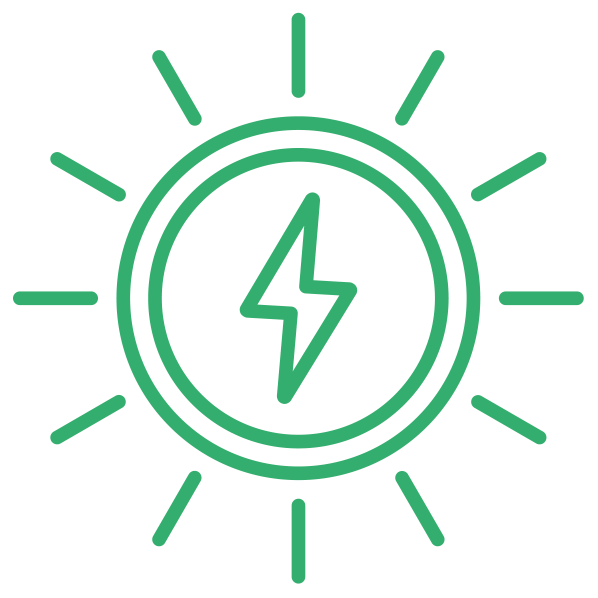 Solar Inverter
Diagnose & Repair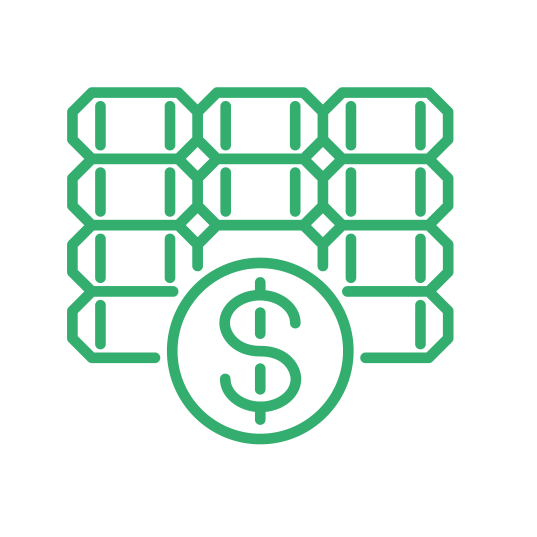 Solar Warranty
Assistance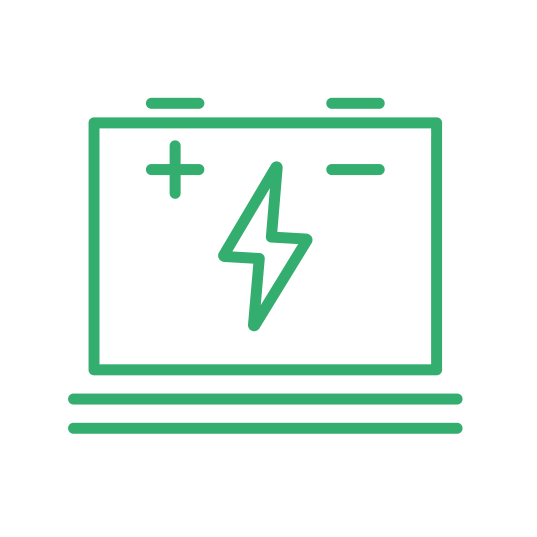 Solar Monitoring
Installation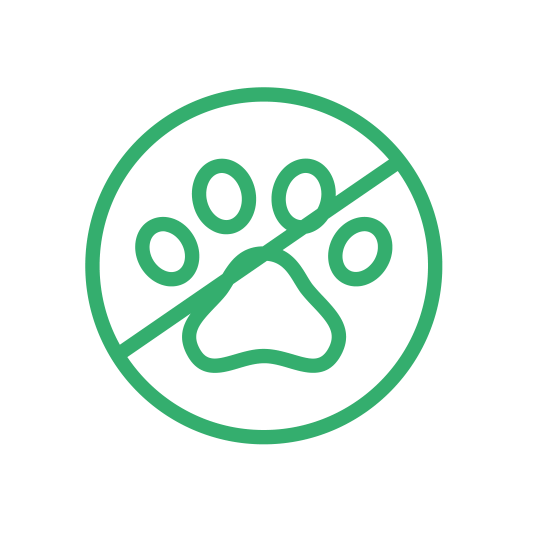 Solar System Critter
Guard Installation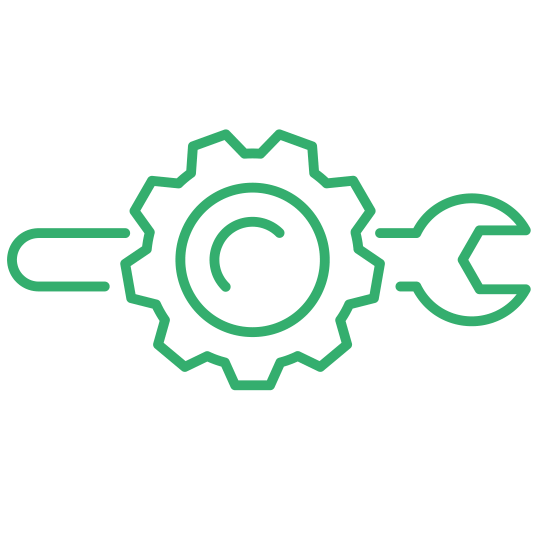 Solar Monitoring
Repair
Do Solar Panel Systems Require Maintenance?
As the solar industry matures, solar owners are discovering that regular cleaning and preventative maintenance can save them thousands of dollars over the lifetime of their system in production losses averted and major repairs avoided. If that's news to you, don't worry! You're not alone, and Solar Service is here to help. Check out this video to see how we love serving solar owners by keeping their solar running through solar panel cleanings, solar panel repairs, and regular solar panel maintenance.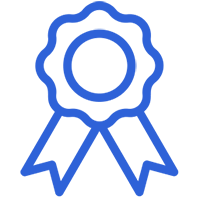 Trusted
We're so good at taking care of solar panel systems, the State of Texas – Texas Parks and Wildlife – chose us to be their official and exclusive solar cleaning and repair partner. Not to mention that our business clients trust us as well.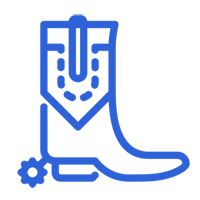 By Texans For Texans
We're from here and we're here for the long haul. We're truly locals, and that matters when your solar is down and you need someone to fix it as soon as possible. Live north of 1604? 5 minutes off Mopac? Right near the George Bush Tollway? Yea, we know where that is.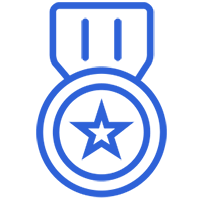 Veteran Owned
We know what it means to serve. Our founder was born 100 yards from the Alamo. After graduating from West Point, he became a veteran through his military service overseas – just like his dad, grandpa, and great grandpa did before him. Service is in our blood. You can trust us – we're the good guys.
It's Your Home, We're Just Here to Help
All Solar Service Team Members Are:
Friendly, Courteous, and Respectful
Professional
Full Time Employees
Background Checked
Licensed Electricians
Fully Insured
Uniformed
Driving Branded Solar Service Fleet Vehicles
No Sub Contractors and No Temporary Employees
Backed by a ten year workmanship warranty
Great service. Very helpful!
Suzanne Lander
18:17 28 Oct 19
Great technicians. Worked with SolarEdge to get my Inverter replaced.
Dannie Hefner
23:38 30 Sep 19
My 21 panels looked as clean as the day they were installed; I am looking forward to seeing the efficiency results. The representative also inspected each panel, thoroughly explained future potential monitoring systems and provided me with contact information. He was very professional, thorough and efficient! I'm glad that I have a service that will upkeep the system over time which ultimately protects my investment. Thank you!
Jill Leuzinger
19:23 23 Sep 19
Very pleased with the service and the relationship we have established. And more pleased to know Solar Services were doing the detachment and reattachment of my panel while getting my roof shingles replaced. Very professional and documented every detail (with pictures included) during the process. I when most definitely continue to use Solar Service in the future.Attitude of gratitude,Craig
Craig Watts
13:16 22 May 19
My roof needed to be replaced, Solar Services removed the panel and stacked them neatly on my patio. When it came time to reinstall the panels, they not only installed them but corrected problems found from the original installation. Very [professional company that I recommended to neighbors that have solar [panels or are thinking of having a solar system installed.
Al Rasmussen
16:18 10 May 19
Prompt, quality of service, and good communication throughout. Finding the broken cable while cleaning (due to squirrels) was a big plus because panels are now back to full power.
Dennis Wilson
14:44 26 Mar 19
The 2 techs found the short in 15 min. They know what they are doing w rooftop solar arrays.
James Dwyer
17:12 15 Mar 19
Professional. And up to date knowledge and equipment
I'm taking a moment to express my appreciation for the outstanding service that I received from Solar Service. They were recommended to me by family members. I contacted Mr. Brian Rodriguez and he scheduled an appointment for me with two of his technicians, Ben and Sergio. They performed a thorough inspection of my solar system, verbally briefed me on their findings and stated that they would follow up with a written invoice with recommendations of what would need to be done to optimize my system. Ben and Sergio were friendly and professional and I highly recommend Solar Service for your solar needs.
Lee A Royster Jr
21:20 04 Feb 19
Christine McKemie
21:19 30 Jan 19
They did a great job, explaining everything to me, and the report was accurated and easy to understand, I will highly recommend them.
Daniel Mendoza
19:05 12 Jan 19
The service techs were professional,courteous,and knowledgeable about our system and the job they were here to do.
Randy Chamberlain
17:52 10 Jan 19
Got back to us right away despite it being during the holidays. Great service!
KIM MILBURN
02:29 04 Jan 19
This company was outstanding and took care of Business the right way, they say what they do and did what they said, very professional
JOHN F DOWDY
19:09 15 Dec 18
Excellent work and people. They solved a complicated problem to get my system up and running. Solar Service are the good folks who do the work the right way.
Kyle Spikes
00:26 29 Nov 18
Excellent care with great results. Very professional and punctual. Considering advertising in my yard and a membership.
Rodolfo Barrera
20:14 28 Oct 18
It has been a long time since I experienced service like this company provided. They showed up on time, assessed the problem I had, repaired it in short order and charged me a reasonable rate for their time. I could not be happier. I certainly will keep them at the top of my list of companies that I will call for future service of my solar system..
Ray Garner
13:15 11 Jun 18
I just had a technician, David, from Solar Service deal with a monitoring problem I was having with my solar installation. He reviewed my entire system and contacted the monitoring company and resolved the issue. Solar Service responded quickly and professionally, not like the company that installed my panels. They didn't even return my calls.
Ron Stockdreher
18:49 05 Jun 18
Very happy with the remove and reinstall. Solar Service was quick to respond, and had a crew out the next day to get all the solar panels off the roof. The crew was professional and worked quickly, and the solar panels were back up and running the next week. It is easy to recommend them for solar related maintenance. Thank you for the good work!
Alex Gersib
00:05 07 Apr 18
My original provider went out of business. I went to solar service and they came out and fixed my problem on the first trip. Very professional. They are here for the long haul
Spencer Bramhall
14:10 09 Feb 18
Sheppard Parker
17:45 16 Jan 19
Want us to take care of it all?
Solar Peace of Mind is Just One Call Away.
Check out our memberships for an all in one long term solar care plan.
Preferred Customer Status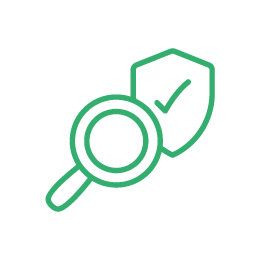 Regular Inspections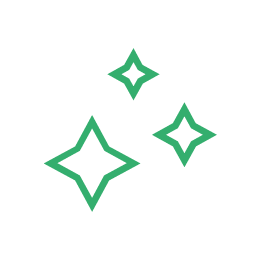 Scheduled Cleanings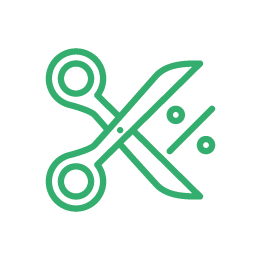 Discounts on All on Call Service Needs
Keeping your solar panels clean is absolutely vital to making sure your investment in your solar system works to it's highest efficiency. Often we can see improvements of up to 30% in efficiency with solar panel cleaning from where dust, bird droppings, or other build-up over time can limit the ability for the sunlight to reach your panels and operate at their absolute best.
Rain is also not always a solution for clean panels, if the rain is lighter or doesn't remove all the dust, dirt, and pollen it might actually build it up more into mud. Pollen is especially bad in the South Central Texas area which can put a damper on your return on your investment in solar panels.
We take care of solar owners for the long haul. We are the only Texas solar company that focuses primarily on maintenance. Our success is not determined by how many home owners we sell on the vision and dream of solar. Our success is determined by how many of our customers actually get their solar to come through for them.
Here's some more reasons you might need to clean your panels.
Panels installed at a flat angle can build-up quickly in dirt and dust
Your panels haven't been cleaned in 12 months (we recommend yearly cleanings to all our customers!)
Air pollution and and dust
Centralized Inverter
If you're using a solar system to save more money and produce more energy-efficient power, then you would probably be concerned if your solar panel system isn't performing up to standard.
Over time, your solar system panel can develop dirt, pollen, and debris that can inhibit your system's ability to convert solar energy. This means that your electric bill can accrue hundreds of dollars per year if your solar panels aren't properly cleaned.
Fortunately, if you need an effective solar panel cleaning service in Austin, the team at Solar Service can help. For several years, we have assisted thousands of clients in Austin, Texas, helping them to maintain clean solar systems and save more money each month.
To learn more about why you should keep your solar panels clean and how you can receive efficient cleaning services from one of the best solar panel cleaning companies in Austin, continue reading for more information.
Keeping your solar panels clean is absolutely necessary if you want to receive a high return on your investment. Normally, you can see improvements up to 30% in efficiency after our cleaning for consumer clients.
Over time, dust, bird droppings, and debris can build up and decrease your panels' ability to take in sunlight and operate at maximum efficiency. Therefore, if your solar panels are dirty, you could be wasting your own money.
Reach out to a licensed and experienced professional to properly clean your solar panels and keep more of your money in your pocket.
Sure. In some cases, rain can wash away large debris. However, in Austin Texas, where there is a humid and dry climate, rain cannot be counted on as a continuous solution to cleaning your solar panels.
If your panels' debris builds up over time, it can solidify and become immune to rainfall. During the event that this happens, rainwater may cause the problem to get worse by turning the debris into hard mud.
In fact, Austin is notorious for pollen, which can clump up when exposed to heavy rainfall.
So, if you are worried about debris collecting on your solar panels, you must understand that rain isn't a viable solution. You'll need an experienced solar service company to manually clean your solar panels and protect your solar system.
Since we've opened our doors, we have found out that there aren't a lot of companies offering a premium solar panel cleaning service in Austin. Because of this, a lot of folks don't know where to turn when their solar panels need to be cleaned.
If you currently find yourself in this predicament, then you've come to the right place. Solar Service takes pride in being a veteran-owned, full-service solar system company. We specialize in taking care of our customers for the long haul, whether they need installation on continual maintenance.
Although we serve thousands of customers throughout the state of Texas, we believe that our success is determined by how many of our customers get their solar system to work for them.
Therefore, if you want to rid your solar panels of build-up and debris, you can count on us to provide you with the highest quality service in Austin, Texas.
Every solar panel, installation, and customer is different. Some people might receive more solar panel build-up than others. However, all solar panel owners will need to have their panels cleaned at some point.
Here are a few ways to know if your solar panels need immediate cleaning.
If your solar panels are installed at a flat angle, dirt and dust can quickly build-up, causing you to require periodic solar panel cleaning services.
If your panels haven't been cleaned in 12 months, then you definitely need to inquire about our cleaning services. We recommend yearly cleanings to anyone with a solar panel system.
If you live in a high-polluted area, then you may need more regular cleaning services than someone in a normal region.
As you can see, your solar panels will need to be cleaned at some point. Nonetheless, it's important to understand if your solar system needs more attention for any of the reasons above.