KEEPING YOUR SOLAR RUNNING
A Solar Cleaning and Repair Company
Should you clean your solar panels?
The short answer is – yes, absolutely! A longer answer is that dirty soiled panels are just another type of shaded solar panels, and shaded solar panels produce less power and experience long term component breakdown. Getting your solar panels cleaned the right way is one of the best things you can do to ensure their long term health and production.
Proud chosen solar cleaning and repair partner of Texas Parks and Wildlife.
When it comes to taking care of solar panel systems for the long haul, Texas chose us to be their official and exclusive solar panel cleaning and repair partner. We have learned quite a bit from taking care of our state's solar systems from down on the coast at Mustang Island to the north Texas prairies of Wichita Falls. When you call us, you're getting the best practices of a decades worth of solar installations from throughout the state – that's valuable.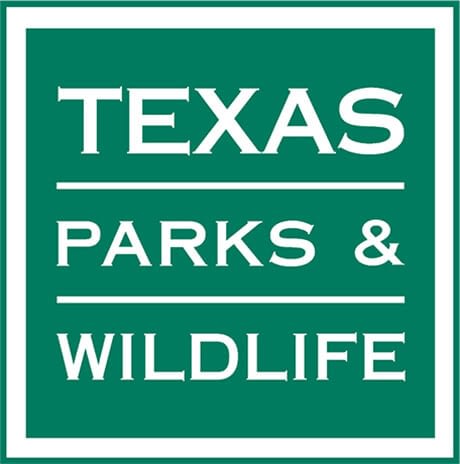 Solar Remove &
Reinstall for Re-Roof
Hail Storm roll through recently and you need to de-install and re-install your solar system so you can get a new roof? We've got you covered during this critical moment in the lifetime of your solar panel system.
In a hurry for a home sale or another time pressing situation? We can have your solar off your roof within 5 business days.
Experiencing roof leak problems potentially from your solar panel system? We will walk with you through this difficult situation, and help you make the best decision for you.
All Solar Panels and Solar Inverters
Doesn't matter who installed it.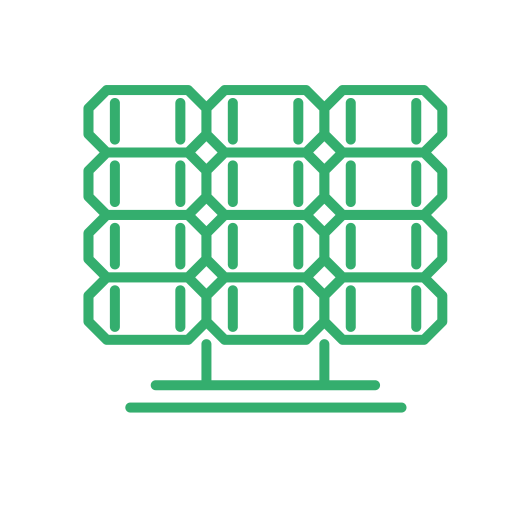 Solar Panel Cleaning
Solar System
inspection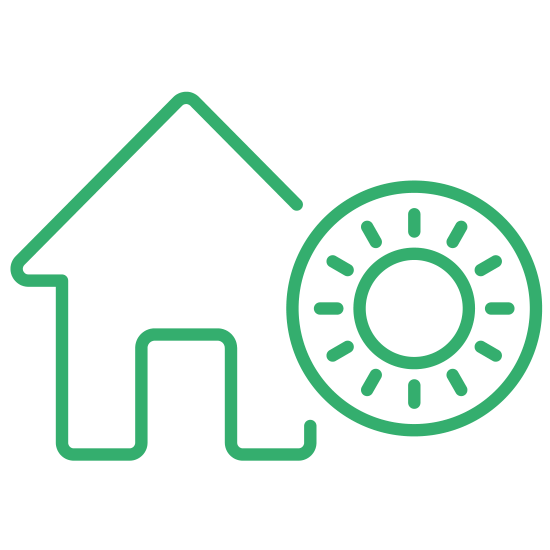 Solar Removal and
Reinstall for Re-Roof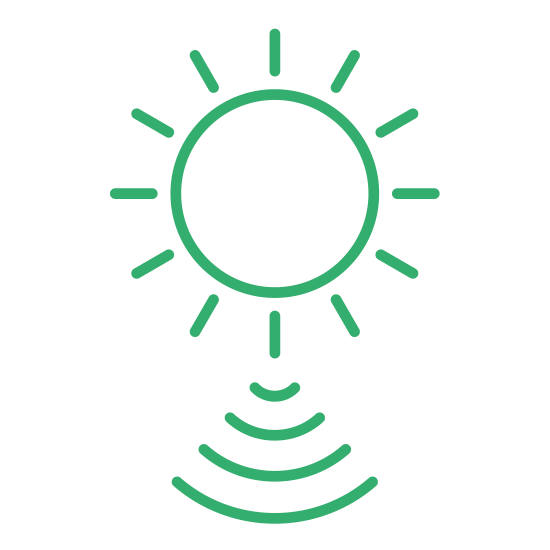 Solar Shading Issues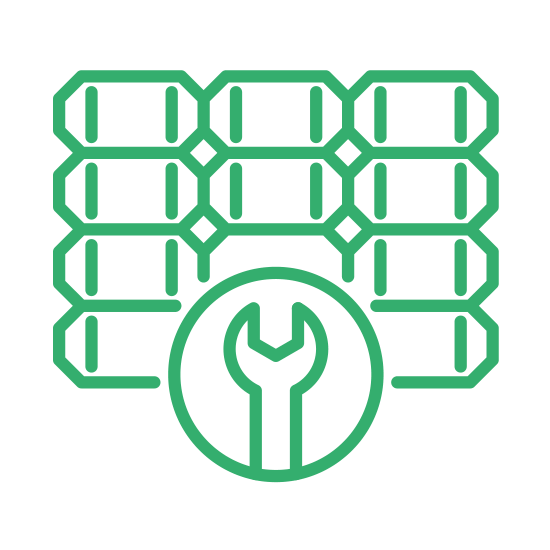 Solar Panel Repair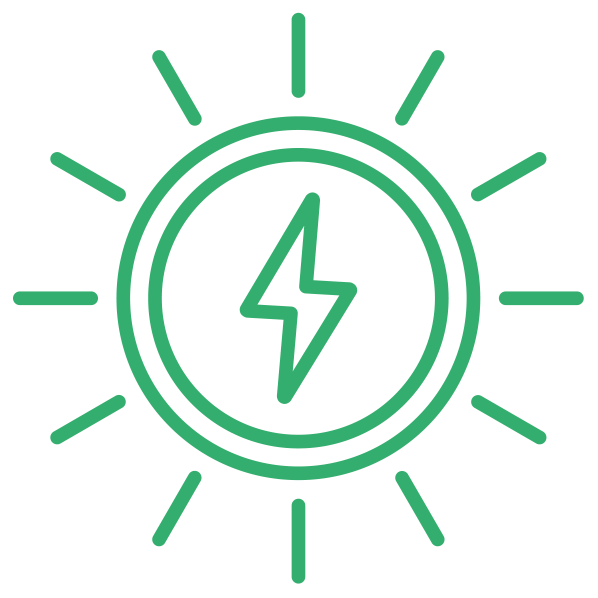 Solar Inverter
Diagnose & Repair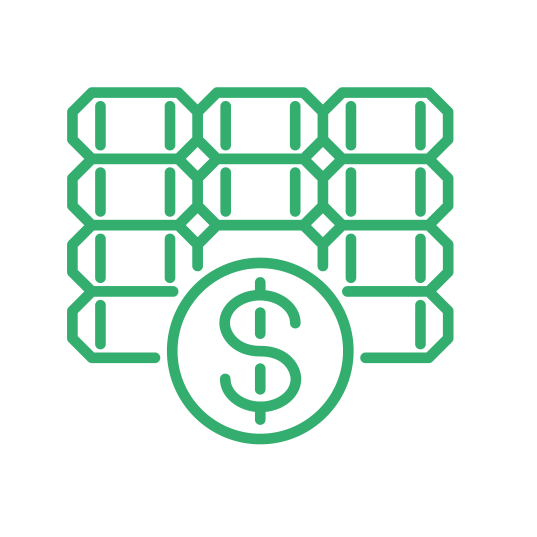 Solar Warranty
Assistance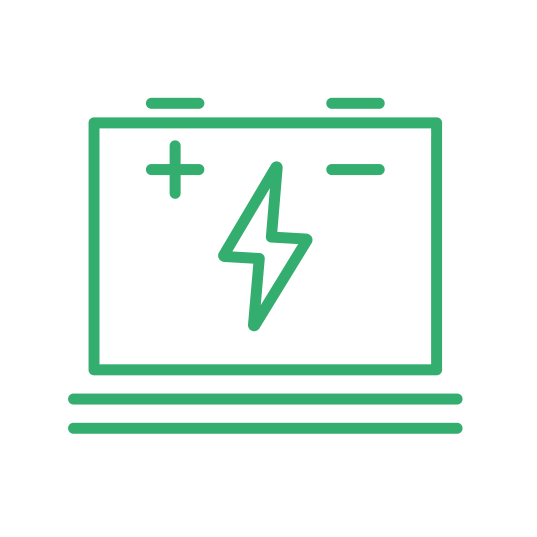 Solar Monitoring
Installation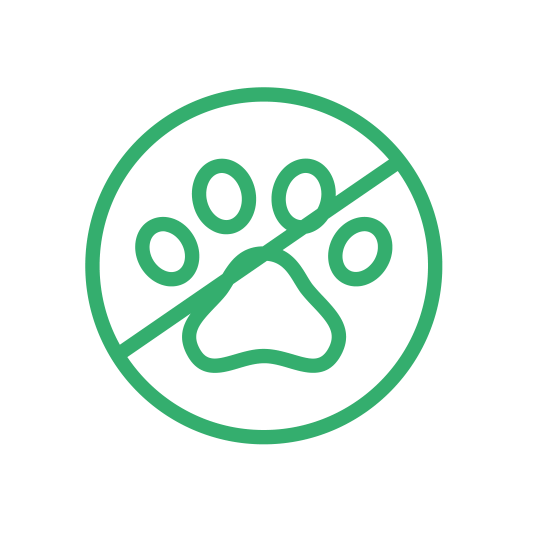 Solar System Critter
Guard Installation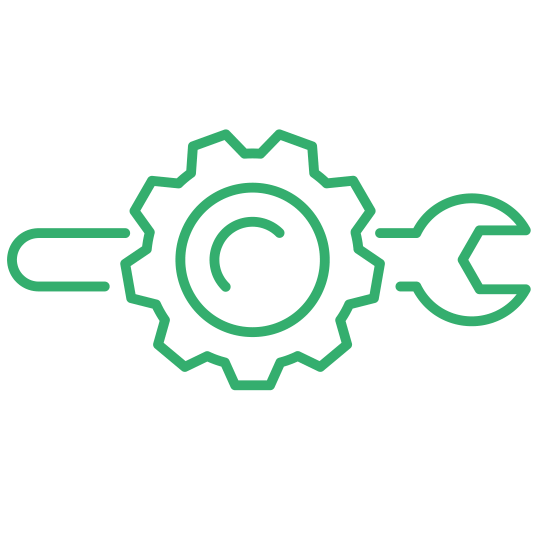 Solar Monitoring
Repair
Do Solar Panel Systems Require Maintenance?
As the solar industry matures, solar owners are discovering that regular cleaning and preventative maintenance can save them thousands of dollars over the lifetime of their system in production losses averted and major repairs avoided. If that's news to you, don't worry! You're not alone, and Solar Service is here to help. Check out this video to see how we love serving solar owners by keeping their solar running through solar panel cleanings, solar panel repairs, and regular solar panel maintenance.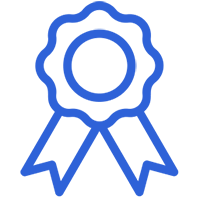 Trusted
We're so good at taking care of solar panel systems, the State of Texas – Texas Parks and Wildlife – chose us to be their official and exclusive solar cleaning and repair partner. Not to mention that our business clients trust us as well.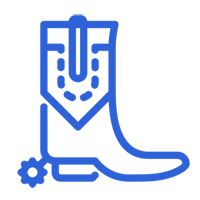 By Texans For Texans
We're from here and we're here for the long haul. We're truly locals, and that matters when your solar is down and you need someone to fix it as soon as possible. Live north of 1604? 5 minutes off Mopac? Right near the George Bush Tollway? Yea, we know where that is.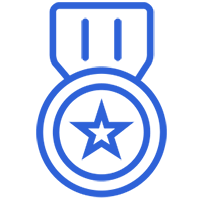 Veteran Owned
We know what it means to serve. Our founder was born 100 yards from the Alamo. After graduating from West Point, he became a veteran through his military service overseas – just like his dad, grandpa, and great grandpa did before him. Service is in our blood. You can trust us – we're the good guys.
It's Your Home, We're Just Here to Help
All Solar Service Team Members Are:
Friendly, Courteous, and Respectful
Professional
Full Time Employees
Background Checked
Licensed Electricians
Fully Insured
Uniformed
Driving Branded Solar Service Fleet Vehicles
No Sub Contractors and No Temporary Employees
Backed by a ten year workmanship warranty
This is the second time I have used Solar Service to have our solar panels washed and the solar system inspected. Our system is not roof mounted, rather it is on a high carport-type structure. This did not prevent the technician from doing a wonderful job cleaning our 34 panels, even though the access was precarious. To make matters worse, we are on well water with super high mineral content, which without a good filter would leave heavy deposits on the panels. Solar Service was prepared for this challenge as well by bringing a Dutch water filter called NoCalc. WOW was that effective. Not only were my panels sparkling but the inspection of our system was very detailed. Even our backup storage system was reviewed and a detailed report provided including pictures. I noted that I was having some trouble with CPS giving us proper credit for our solar production. Now I have a leg to stand on with this detailed report showing my system running at its peak efficiency. Solar Service is also looking into getting my panels hooked up to a computer program so I can gauge and record our production. Thank you Solar Service. Until next year for our next cleaning / inspection.Susan T, a satisfied customer in Helotes, TX
Susan Taylor
02:40 15 Nov 19
We had our solar panels cleaned. In an email, they sent us a detailed report with pictures which we appreciated. I definitely will contact Solar Service again for an annual cleaning!
Marilyn Jergens
16:54 30 Oct 19
Very thorough cleaning, identified and explained an issue with my inverter. Great customer service e.
Teresa Dalton
16:02 08 Oct 19
GW Gregory
18:43 07 Oct 19
The tech (Josh) who came out was extremely pleasant and knowledgeable. He quickly determined the solar array was operating properly and the trouble was the monitor. After moving it to a different position it picked up all devices and came back on line. Brian (the owner) kept in contact with me and after the first visit asked a few questions before scheduling another visit (complimentary) believing the issue to be easily resolvable. He was correct and my monitor is again reading the system as it had been for the previous three years. I am happy to highly recommend Solar Service to anyone in need of their services. They do business honorably the old fashioned way....the customer comes first. Charles Collier
Charles Collier
15:42 15 Aug 19
Very professional and efficient. Thanks for all of your help. I would give them 5/5 in workmanship and my satisfaction after all the issues were resolved.
Victoria Price
17:35 08 Aug 19
I remain totally impressed with all the members of Solar Service San Antonio! Every step of the process was explained before the work started. Communication with the office was courteous and efficient. The work crews were equally professional, courteous and efficient.
Tracy Garnet
16:03 07 Aug 19
We were so pleased with our experience with Solar Service San Antonio. They came right out and corrected the problem right away. Thanks so much!
Darlene Small
15:53 07 Aug 19
I reached out to Solar Service regarding my solar and roof leaking due to it. I was extremely frustrated every time it rained I have water in my home. I spoke with their engineer who came to my home during rain. He showed and cared, discussed ALL of my concerns. He had his crew come day after rain and my home is now rain free. Thanks.
Shelley Ram
18:21 05 Aug 19
Excellent, efficient workmanship! They replaced our old solar panels with new ones! We will definitely use this company in the future for any solar repairs, and will be quick to recommend them to friends and family!
Ria Taylor
20:35 04 Aug 19
Leonel Garcia
19:22 10 Jul 19
Solar Service is top of the line! I had troubleshooting issues and possible repairs on my solar panels. Brian scheduled me promptly, explained the troubleshoot fee and coverage, and gave a detailed report of the their findings. Ben, the repair technician, was very courteous and a excellent representative of Solar Service. If you are in the market for solar installation, repair or maintenance, I highly recommend Solar Service.
Tammy O'Krongley
22:25 07 Jul 19
I had a great experience with Solar Service. The solar panels' repair was handled efficiently by them. They showed up on time, answered all of my questions, and finished up so quickly. They were tidy and courteous. In short, I highly recommend this reliable, professional company.
Samatha Trotter
21:30 03 Jul 19
Compared to my conversations and interactions with all other solar power companies in San Antonio, Solar Service proved to be much better in their communications and explanation of the entire repairing process. We were most impressed by the level of attention and professionalism of everyone involved in repairing our solar panels, from our first phone call for an estimate to the last day of the job. This is the way a business is supposed to be run. We are very satisfied with their work.
Alexandera Brown
20:04 24 Jun 19
Outstanding local company to work with! Our experience of repairing our solar panel through them have been excellent. This company is very organized and extremely professional. They did an excellent repairing job on our house! They arrived on time, were prompt and courteous, worked quickly. They listened to our concerns and addressed them all. They cleaned up everything when they were done to make it look as if they weren't even there.
Liam Davis
12:31 22 Jun 19
Their response time was impressive! They also worked with the failed inverter manufacturer to have them replace the inverter that I was already convinced was out of the warranty period! I couldn't find the original installer of my system so I looked into a few companies. Within 18 hours of my online request to Solar Service, two very polite technicians were at my door in Cibolo. The appointment was set for 1:00 pm, and the doorbell rang at 1:01! None of that "between 1 and 4" nonsense you get with most services. They were very fast, but seemingly thorough. They saved me over a thousand dollars and a lot of headache! Go with this company if you want to see what great customer service looks like. They're my solar technicians from here on out.
TaylorMarie Slaughter
22:21 29 May 19
David Rodriguez
19:48 28 Feb 19
Repairing the mistakes of another company's lack of customer service was costly but Brian's team with Solar Service corrected the problems and verified the system operation while providing photos and written documentation along the way. If you have a solar system concern or problems created by another company, I recommend Solar Service to conduct the repairs.
William Jones
03:29 23 Feb 19
Want us to take care of it all?
Solar Peace of Mind is Just One Call Away.
Check out our memberships for an all in one long term solar care plan.
Preferred Customer Status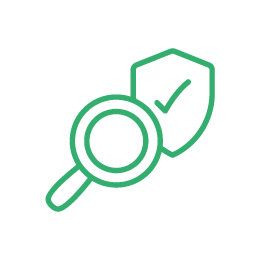 Regular Inspections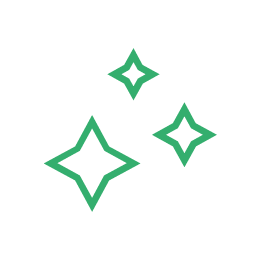 Scheduled Cleanings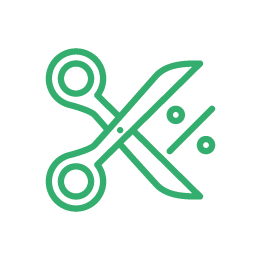 Discounts on All on Call Service Needs
Keeping your solar panels clean is absolutely vital to making sure your investment in your solar system works to it's highest efficiency. Often we can see improvements of up to 40% in efficiency with solar panel cleaning from consumer clients and up to 60% on commercial or industrial sites where a panel where dust, bird droppings, or other build-up over time can limit the ability for the sunlight to reach your panels and operate at their absolute best.
Rain is also NOT the solution for clean panels, if the rain is lighter or doesn't remove all the dust, dirt, and pollen it might actually build it up more into mud.
Pollen is especially bad around the San Antonio and hill country areas of Texas which can put a damper on your return on your investment in solar panels. As you might see when you've found some on your car, pollen tends to be sticky. Add to that rain and it can set in and turn into a glue rather than clean your solar panels.
We take care of solar owners for the long haul. We are the only Texas solar company that focuses primarily on maintenance. Our success is not determined by how many home owners we sell on the vision and dream of solar. Our success is determined by how many of our customers actually get their solar to come through for them.
Here's some more reasons you might need to clean your panels.
Panels installed at a flat angle can build-up quickly in dirt and dust
Your panels haven't been cleaned in 12 months (we recommend yearly cleanings to all our customers!)
Air pollution and and dust
Centralized Inverter
If you spent your hard-earned money on a solar panel system, you're likely going to be very worried if your system isn't producing any results. However, what if we told you that dirt and debris could be the reasons why your solar system isn't up to par.
As time develops, your system can build-up dirt, pollen, and debris that can prevent your system from absorbing sunlight. This can lead to higher electric bills if this problem goes by unchecked.
The good news is that if you need an efficient solar panel cleaning service in San Antonio, we're here to help. Since we've opened our doors, Solar Service we have helped thousands of people in San Antonio, Texas clean their solar panel system and keep more of their money in their pocket.
To learn more about how you can maintain a clean solar panel system with one of the premier solar panel cleaning companies in San Antonio, read on for more details.
If you want to receive the highest return on your investment, then you should definitely ensure that your solar panels are clean and free from debris. Keeping your solar panels clean can lead to a 30% increase in efficiency for household clients.
Sitting firmly on your roof, your solar panels are directly vulnerable to any and all debris such as bird droppings, pollen, twigs, and other debris. If this build-up continues, your solar panels could become ineffective.
To prevent this from happening, it's important that you contact a licensed professional to clean your solar panel system.
Not really. That's kind-of like saying you're going to let the rain clean your car for the next 20 years. If the debris is small enough and rain happens immediately afterwards, rain can help. Though, if build-up occurs, rainfall might not be a viable solution to your problem. In fact, San Antonio is known for its humid and dry weather, so you can't really count on rain to clean your solar panels.
Rainwater can also make the problem worse if the build-up has been caked on to the surface of your solar panels.
Therefore, the short answer to this question is that rain can be effective in removing small debris from your solar panels, but you can't depend on it for regular cleaning. To get the most out of your solar panel system, it's best to call a licensed professional like Solar Service.
Since our founding, we have established a strong reputation as a premier solar panel cleaning service in San Antonio. Thousands of people across the state of Texas rely on us to clean their solar panels, and we never disappoint.
As a full-service, veteran-owned business, we understand the importance of maintaining the highest level of quality and service. Our motto is to "keep your solar running", and we achieve this goal by coming straight to your rescue whenever you need our help no matter what.
At Solar Service, we believe that our success is determined by how well our customers can benefit from their solar panel systems.
So, if you absolutely need to have your solar panels cleaned, all you have to do is give us a call and we'll take care of it today!
If you currently own a solar panel system, you're going to need your panels to be properly cleaned at some point. However, every solar system owner is different. Read on below to learn if you need your panels professionally cleaned.
If your solar panels are positioned at a flat angle, they could become more vulnerable to dust, pollen, and debris. This can cause you to require regular cleaning services.
We recommend all solar panel owners to have their panels cleaned every 12 months. So, if it's been more than a year since your last cleaning, it's time you give us a call.
If you reside in a highly polluted area, you may need to speak with us to learn more about how you can keep your solar panels clean throughout the year so you can save more money.